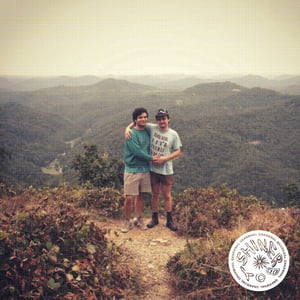 $

7.00 - On Sale
About
Gnarwhal are a two piece math punk band from Nashville, TN that have been making noise throughout the country since forming in 2009. Originally a quartet, the band self released their full length debut "Duane" back in 2011. Shortly after, Gnarwhal shed a few members, slimming down to the duo of Chappy Hull (guitars/vocals) and Tyler Coburn (drums), widely considered to be one of the underground's tightest two-pieces. Gnarwhal have been busy in the years since their debut with a series of split singles that include Infinity Cat Records' "Hits From The Streets" and last year's stunning Community/Hex Records split with Ovlov, Ex-Breathers, and Woozy. The band have spent a great deal of time on the road, zigzagging throughout the entire country's basement and DIY scenes, dropping the jaws of all those who witness the intensity of their live shows. Hull and Coburn (who splits his time between Gnarwhal and crushing metal behemoths Yautja) have earned a reputation for their unpredictable complexity, building on constantly shifting rhythms and freak structures, creating their own unique experimental punk from another planet.
"Shinerboy," Gnarwhal's upcoming sophomore album, and first full length as a duo, expands on the band's primal carnage, furiously blending the technicality of progressive rock with noise, post-hardcore, and an undeniable math punk brilliance that simultaneously explodes in every direction. Gnarwhal occupy a unique sonic space of experimental punk, operating somewhere between the ballistic force and twisted scuzz of Lightning Bolt, Tera Melos, Hella or The Locust (with a sense of patience). There is a lot to take in on "Shinerboy" as the album unfolds piece by piece, revealing something new with every listen.
Track list
1) It's Cute and They Match
2) Anal Riffage
3) That's Not of Course
4) My Waterfall Delight
5) Have Fun Tomorrow From Ozzy/Stella
6) Babes R Babes
7) My Waterfall Delight (Reprise)
THIS IS A PRE-ORDER
The official release date of this record is June 23, 2015. The records will be shipped a week before the release date and as the date approaches we will be emailing all the wonderful people who have pre-ordered the record a download code of Shinerboy.
Availability
Half-Half Green & Purple (out of 100) 1st Pressing - 0% in stock

Sold Out

Turquoise (out of 400) 1st Pressing - 92% in stock