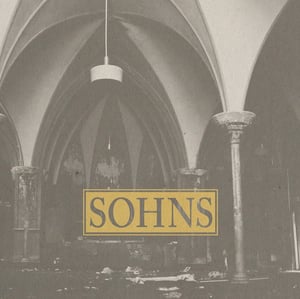 $

1.00 - On Sale
About
This is follow-up 7" to the self released To Ward It Off And Drown It Out.... Ripe/Rot is the chronicling of the story of Mr. Vincent Calloway and his thoughts of this world we share.
Tracklist
1) Intro
2) Soul Train Blues of the Broken Skull
3) Abomination
4) The Hole In The Foul
5) Soul Salvation
PRE-ORDER CONTEST
One random pre-order will be selected and you will receive a test press of Ripe/Rot and a record of your choosing from our discography up to this point.
THIS IS A PRE-ORDER
The official release date of this record is July 31, 2012. The records will be shipped a week before the release date and as the date approaches we will be emailing all the wonderful people who have pre-ordered the record a download code of Ripe/Rot.
Availability
Black (out of 200) - 97% in stock

Gold (out of 125) - 18% in stock

Transparent Amber (out of 175) - 83% in stock