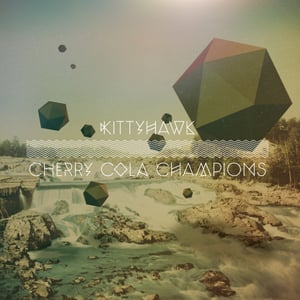 $

3.00 - On Sale
About
A combination of two of our favorite bands. Kittyhawk who self released their fantastic debut EP last year via bandcamp, which eventually saw physical releases from Skeletal Lightning Records and Storm Chasers LTD, respectively captured the underground's attention with appearances at this year's Bled Fest and Weapons of Mass Creation Fest. Kittyhawk captures a sound that is reminiscent of Rainer Maria and Knapsack. This is why we are extremely excited to share the next three songs in the Kittyhawk catalog. The same essentially goes for Akron, Ohio's Cherry Cola Champions the best kept secrets of the punk underground. They released their fantastic debut LP last year, which we believe will draw many comparisons to Faraquet. It shouldn't go without being mentioned this split features fantastic art from Charlie Wagers.
Tracklist
Kittyhawk
1) The Green
2) The Rot
3) The Red
Cherry Cola Champions
4) Noise
5) Static
PRE-ORDER CONTEST
One random pre-order will be selected to receive a test press of this split.
THIS IS A PRE-ORDER
The official release date of this record is November 19th, 2013. The records will be shipped a week before the release date and as the date approaches we will be emailing all the wonderful people who have pre-ordered the record a download code of this split.
Availability
Mint Green (out of 100) 1st Pressing - 0% in stock

Sold Out

Black (out of 175) 1st Pressing - 94% in stock

Rust (out of 225) 1st Pressing - 94% in stock