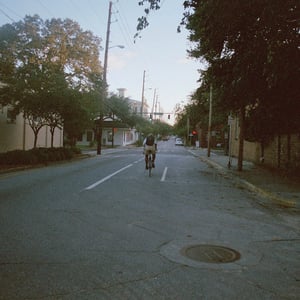 $

7.00 - On Sale
About
estates are a band from Milwaukee, WI whom we believe have been the Midwest's best kept secret. Their sound is reminiscent of 90's alternative stalwarts Hum, Sunny Day Real Estate, and Codeine. "It's Great to Be Alone" is the follow-up to the band's debut LP titled
"Gleam". "It's Great to Be Alone" was recorded by Shane Hochstetler at Earth Analog and mastered by Carl Saff. This record will be released on May 26th, 2015.
Tracklist
1) Tuesday
2) Not Now
3) Scared to Tell You
4) Change You
5) Full of Apologies
6) Sandburg West
7) Slept In
8) Colder
9) No In Between
10) Looking
THIS IS A PRE-ORDER
The official release date of this record is May 26, 2015. The records will be shipped a week before the release date and as the date approaches we will be emailing all the wonderful people who have pre-ordered the record a download code of "It's Great to Be Alone".
Availability
Orange (out of 100) 1st Pressing - 34% in stock

Black (out of 150) 1st Pressing - 98% in stock

White (out of 250) 1st Pressing - 99% in stock