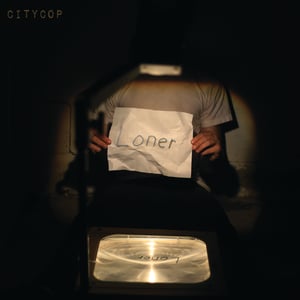 $

7.00 - On Sale
About
This is the long-awaited follow-up LP to Seasons. With Loner you will find late 90s style screamo that has been deemed acoustic-core. This one-sided LP has a special screen printed b-side. Loner will be available on November 25th.
Tracklist
1) This Is War, War Is Hell
2) Suburban Nightmare
3) Drench
4) Glass Bones
5) Fear and Self-Loathing in Ohio
PRE-ORDER CONTEST
One random pre-order will be selected to receive a test press of Loner.
THIS IS A PRE-ORDER
The official release date of this record is November 25th, 2014. The records will be shipped a week before the release date and as the date approaches we will be emailing all the wonderful people who have pre-ordered the record a download code of Secret Keeper.
Availability
Clear (out of 75) 1st Pressing - 0% in stock

Sold Out

Beer Bottle (out of 175) 1st Pressing - 35% in stock

Maroon (out of 250) 1st Pressing - 90% in stock