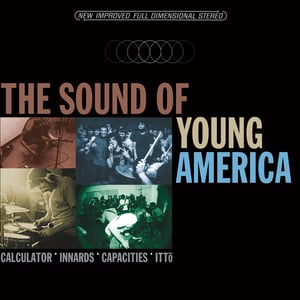 $

5.00 - On Sale
About
This record was a long time in the making, but we are happy to present to you The Sound of Young America. A 4-way split. A comp that chronicles the sounds of some of the spazziest bands around the nation of America.
Tracklist
Calculator
1) Only The Winds Home
2) You Say It, We Play It
3) Victoria
Innards
4) July 5th
5) Slow And Repeat
Capacities
6) This Man's Navy
7) The Art of Excuses
8) Advice From Tyrion
9) Condolences
Ittō
10) Death Frenzy
11) Daigoro
PRE-ORDER CONTEST
One random pre-order will be selected to receive a test press of The Sound of Young America.
THIS IS A PRE-ORDER
The official release date of this record is June 17th, 2014. The records will be shipped a week before the release date and as the date approaches we will be emailing all the wonderful people who have pre-ordered the record a download code of The Sound of Young America.
Availability
Red (out of 200) 1st Pressing - 87% in stock

White (out of 100) 1st Pressing - 0% in stock

Sold Out

Blue (out of 200) 1st Pressing - 88% in stock